---
Disclaimer: Not to worry—I have no intention of going wild with blogging, having now discovered it. This will be my last post for a bit, as I will be away working on other things, though I may try to upload some annotated pictures this weekend.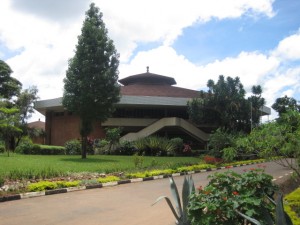 The introduction of Classics to Malawi and the subsequent history of the Department here are topics that have been covered admirably by others. Caroline Alexander, for example, a Columbia PhD in Classics, but better known perhaps as the author of the best-selling book The Endurance (about Ernest Shackleton's expedition to the South Pole) and, recently, The War That Killed Achilles, published a fascinating piece about her experiences as a Lecturer here in The New Yorker in 1991; a memoir on the same topic appeared in the literary journal Granta ("Plato Speaks"; issue 51) in 1995. In 2001, Edward (Ted) Jenner, a Lecturer from NZ who was in residence at Chancellor at the time, published a thorough and informative "Short History" of the Department in the journal Scholia (n.s. Vol. 10: 161-169). What I have to say in this post, then, is mostly by way of update, reprise, and personal impression.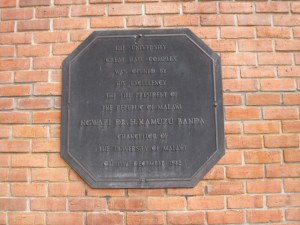 It was Alexander who founded the Department of Classics at Chancellor in 1985. Previously the Classics had been taught under the auspices of Philosophy. But the story does not begin in 1985. In 1979, the pater patriae of the independent nation of Malawi, Dr. Hastings Kamuzu Banda (Malawi was freed from British rule under Banda's leadership in 1964), invited Professor R. M. Ogilvie to visit the country and make recommendations as to the establishment of Classics as a field of study at Chancellor. The choice of a distinguished Latinist from St. Andrews was logical enough, given Malawi's (and formerly Nyasaland colony's) strong ties with Scottish Presbyterian missionaries, beginning with Livingstone. The fact that Scotland was also where Banda had earned his medical degree (Edinburgh) also played a large role. (Banda, by the way, had previously been a [mature/adult] undergraduate in the US, first at Indiana, Bloomington, where he was a student of/resource for folklorist Stith Thompson, and later at The University of Chicago, where he advised on the Chewa language for linguist Edward Sapir and where he eventually earned his BPhil in History in 1931; Chicago—my own alma mater, as it happens—is doubtless also where Banda reinforced his strong inclination toward the Classics.)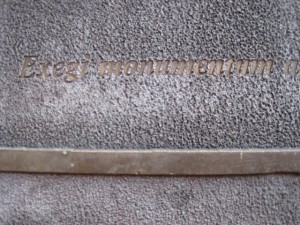 It is interesting to look back at Ogilvie's recommendations of 1979, namely: 3 faculty in a self-standing department consisting of 3 Latinists, at least 2 of them fully equipped with Greek—one historian, one philologist, and one specialist in philosophy and/or the history of ideas. What Ogilvie imagined for Malawi looks a lot like Classics departments in many small liberal arts colleges in the US today, and it seems to me now that this is still an appropriate, workable model for Chancellor College. It is also refreshing to see Ogilvie make the same arguments for Classics in Africa that many of us find ourselves making for the discipline today at our own US/UK/European institutions. I can not resist reproducing his four key points here—Ogilvie's yellowed, typewritten report is right in front of me now—which he introduces by saying "I believe there are strong grounds for thinking [the introduction of Classics to the University of Malawi] is a far-sighted and important development. If I were not personally persuaded by its wisdom, I would not have undertaken this assignment." The points are (and I quote):
1.     Structurally, Latin is a language of great clarity and knowledge of it can help linguistic understanding not only of derivative languages, such as English, French, Spanish, Portuguese, and Italian, but of any language.
2.     The study of classics is demanding and requires high standards of accuracy and application. The precision of thought and expression, acquired through studying classics, can be transferred, as has been seen throughout history, to other fields—administration, law, business, government, and so on. This is an important counterpart in a University to courses of a more immediately practical nature.
3.     The social, political, and economic aspects of the ancient world, precisely because they have both similarities and dissimilarities with the African scene, are of great educational value as a comparison.
4.     The modern world has inherited a great deal of philosophical, religious, political, cultural, and artistic legacy from Greece and Rome and it is both of intrinsic interest and of contemporary relevance to be able to go back to the sources of that legacy, and to study them at first hand.
What Classicist or Humanist or Administrator(!) would dispute these sensible propositions? (Alexander, it must be said, during her productive tenure here, went a very long way—materially, academically, and organizationally—toward realizing Ogilvie's vision.)
Over the years, however, other realities on the ground left the many expat Lecturers who came to Malawi to teach less optimistic about the viability of Classics in Malawi. Recruiting energetic, qualified faculty from abroad (from the US and UK mostly) proved a challenge. [An indulgent aside: I confess that I am one of the many who, while genuinely interested in the position, turned the College down nearly 15 years ago. Our concerns were primarily health-related, since our youngest was then a newborn, who would have been still in diapers and perhaps still crawling when my initial contract would have been up. I feel gratified, however—and somewhat redeemed—that our "baby," now 14 and 6' 2", was able to accompany me and my wife on our visit here in August to see and experience this amazing country and its beautiful, kind, courteous people. He had the time of his life bivouacking in the villages and playing Chopin, Brahms and Beethoven on the College's Steinway for curious (and talented!) ChanCo music students . . .]
Those foreign nationals who did come to Zomba to teach faced all sorts of cultural, financial, and bureaucratic challenges, as the Department's annual reports reveal. One expat Lecturer/Head of Department in the late 1990s recommended consolidation with the Department of Philosophy (essentially a return to the pre-Alexander era), fearing the alternative he felt was looming on the horizon—an impending closure of the Department. Trepidation and disillusionment at that prospect color every sentence in his capitulating, disheartening memo.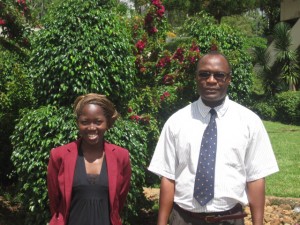 Fortunately, neither closure nor consolidation has happened, but there are still considerable challenges. Currently there is only one permanent faculty in Classics here, Steve Nyamilandu, who was trained in Latin and Greek at Chancellor as an undergraduate, and earlier at Dedza Secondary School. Steve, the Head of Department, holds an MA in Education (Latin Pedagogy), and in June 2011 will defend a thesis for a second MA from the University of South Africa on the topic "Myth and the Treatment of Animals in Classical and African Cultures." He is also on the short list of University of Malawi faculty who are being sponsored to earn their PhDs abroad. If the appropriate funding materializes—a perennial hitch here in one of the poorer countries on the poorest continent on Earth—he will be going to St. Andrews soon to work with Prof. Roger Rees. The current successes and survival of Classics in Malawi over the past 10 years is due entirely to Steve's dynamic teaching, his idealistic dedication to the value of a classical education for Malawian students, and his cheerfulness, collegiality, patience, and optimism in the face of adversity.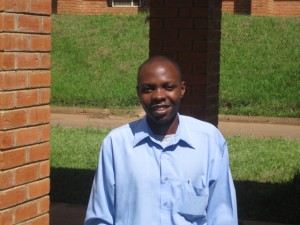 The other full-time academic staff member is Esela Gondwe. Esela hold a BA in Classics from Chancellor, but was also trained in Classics at Kamuzu Academy, where all students are required to take 5 years of Latin and 4 of Greek. (Esela, I'm told by her sister, got a perfect score on her Catullus exit exam.) Kamuzu Academy was Banda's own dream child brought to fruition—the so-called "Eton of the Bush"—a thousand-acre manicured campus with state-of-the-art facilities where native African students still wear a uniform of ties, shorts, sweaters, and straw boater hats. And, yes, Latin and Greek are still taught with acumen and enthusiasm. I visited KA in August, spoke briefly with the Headmaster (Francis Cook, a British national—appointed, I think, by Banda himself, or at least that is the impression one is given, as there are numerous pictures of the two together on the walls in Reception). I also met with a very capable, organized, and dedicated Latin/Greek teacher, Andrew Goodson, educated at Oxford, who reports continuing good results from students. (Anyone wishing to read a coming-of-age memoir about growing up in Malawi and attending KA in the 1980s should find a copy of Samson Kambalu's recent book Jive Talker.) Esela will be leaving in the Fall to earn her MA in the UK, sponsored by a Commonwealth scholarship. Fortunately, she plans to return to Chancellor upon completion of her degree. She, too, is a dynamic teacher, popular with students here. There is also a KA-educated part-time Lecturer, Octavian Kadzitche, a very bright young man who specializes in Greek and Roman History and who fills in the gaps.
Although it has not completely disappeared, what has fallen by the wayside in the curriculum over the past ten years is the teaching of Latin and Greek language. I need to speak further with Steve Nyamilandu before I can report with any accuracy on this state of affairs, or venture any recommendations going forward. I hope to do that soon, and so will, for the moment, sign out here. Thanks in advance for your interest in Malawi Classics.
---